"Don't settle for less than what God can do."- Charlotte Gambill
This book kinda goes with an unchosen theme of the books lately. I chose to review random books, ones that are new, unreleased, or ones that looked "different. But some how they are all about the amazing ways G-d uses the unexpected and living under WHO He says you are rather than the labels of the world.
"Turnarounds by their nature are radical. They bypass nice and sensible, they freak out the orderly, and they do not line up with agendas. But turnarounds reveal our miraculous Savior to a messed-up world."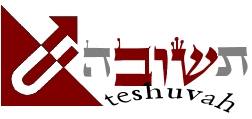 This book also I chose because we are currently in the days of "Teshuvah", not just repentance but turning.
I did not expect to have so many things in common with Charlotte, even serving in Belfast. I did not expect to cry and be challenged just in the first chapter.
"The greatest turnarounds always start from within our own hearts and lives."
"The more settled and satisfied we become with our lives, the more we can develop a turn aversion. We gradually allow our satisfaction to replace our seeking, and without the chaos crisis can bring or the drive that despair places in our lives for God's intervention, we fail to see a need for God to transform anything around."
"All too often like Abraham we decide the ending before God does. We count ourselves out of God's turnarounds for reasons that make no difference to a God who has no limitations. Age was not a hindrance to God nor was physical condition. God's selection is not based on any of the criteria we may create."
This book was exactly what I needed to read at this time. It may be exactly what you need as well. Maybe you are trying to manage your own direction.
Charlotte uses biblical examples and examples from her own life to encourage you where you are, & to remind us that as believers our lives are not our own when we surrender to the Most High Living G-d.
I enjoyed this book more than I had expected to.
Yoou can read more about her book
on Charlotte's blog: HERE